Saturday February 20, 2021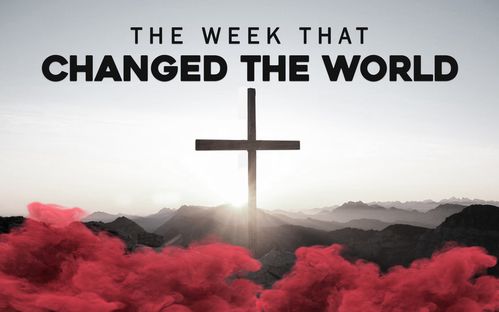 Saturday – February 20th – Philippians 1:27-28

1:27 Only let your conduct be worthy of the gospel of Christ, so that whether I come and see you or am absent, I may hear of your affairs, that you stand fast in one spirit, with one mind striving together for the faith of the gospel,
28 and not in any way terrified by your adversaries, which is to them a proof of perdition, but to you of salvation, and that from God.

Daily Walk Bible thought for Saturday:
TO OVERLOOK ONE'S OWN FAULTS IS TO MISS A VALUABLE FREE EDUCATION.*

Saturday and the weekend have arrived. This is an exciting time for SunRise as we move back into the building for live worship on Sunday at 9am and 11am. Some folks have asked how this will affect the online worship service. I can tell you with certainty that the online service will continue to be the excellent quality you have experienced over the last eleven months. We will continue to present online specific services at 5pm on Saturday, 8am and 9:30am Sunday on Facebook and the SunRise website. We will also be adding an opportunity for online interaction following each of those services through a virtual gathering for fellowship and discipleship discussion. A zoom link will be shared toward the end of the service that you can click on to join this online SunRise community. If you miss the hallway visits but are not yet ready to head to the building, then this will be an excellent way to say "hi" to your SunRise friends from the safety of your home. I hope to see you there either this afternoon or tomorrow morning.

For the next two days we will focus on Paul's new sub-section as we close out the first chapter of Philippians. These four verses are entitled "conduct worthy of the Gospel". Paul is promoting the importance of believers working together and for each to monitor their own conduct and attitude. Whether he is present or absent from them, Paul wants the lifestyle of the Philippians to be worthy of being a follower of Jesus. He defines worthy conduct as a unity of the believers in spirit and purpose. Ture unity among believers is possible only through the Holy Spirit at work in our lives, and involves changes of attitude, not merely feelings. Paul wants to hear good reports of them maturing in their faith. With new things coming our way each day it is vital for the health of the community of faith that we live lives worthy of the Gospel and to be examples of the grace and peace of Jesus in our interactions with others.

Blessings
Pastor Jim
Sunday – February 21st – Philippians 1: 29-30

*Tyndale. The Daily Walk Bible NLT (Daily Walk: Full Size) (Kindle Location 9764). Tyndale House Publishers. Kindle Edition.