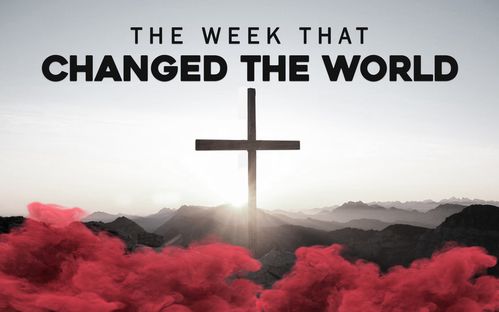 Monday – February 22nd – Philippians 2:1-2 ----

2:1 Therefore if there is any consolation in Christ, if any comfort of love, if any fellowship of the Spirit, if any affection and mercy,
2 fulfill my joy by being like-minded, having the same love, being of one accord, of one mind.

Daily Walk Bible thought for Monday:
IDOLATRY IS ANYTHING THAT COOLS YOUR DESIRE FOR CHRIST.*

Oh yes, we begin another week filled with possibilities on this awesome Monday. How will you focus on your discipleship growth this week? Where will you say "yes" to God when pressed into an opportunity for service? In what ways will your prayers, presence, generosity, service, and witness make a difference in someone's life and in the Kingdom of Heaven? Wow – a lot to think about for a Monday.

Chapter two of the book of Philippians opens with Paul asking four "if" questions for us to seriously consider. The four "if" questions are all to be answered with "yes there is". Hence, they provide a compelling motivation for the upcoming commands Paul will lay out for faith-filled believers. The secret to answering these for questions correctly is to have a solid relationship with Jesus and be filled with the Holy Spirit. Consolation, comfort, fellowship, affection, and mercy are the baseline attributes found in spirit-filled believers. That is why Paul's joy is found in a call to be like-minded. Paul desires for believers to have a mutual love as well as a unity of feeling in our attitude toward each other. This spirit will be evidenced in each believers' genuine concern for the needs of others and their follow through actions. How might we be like-minded in the spirit and be a blessing to others this week?

Blessings
Pastor Jim
Tuesday – February 23rd – Philippians 2:3-4

*Tyndale. The Daily Walk Bible NLT (Daily Walk: Full Size) (Kindle Locations 10075-10076). Tyndale House Publishers. Kindle Edition.