Tuesday September 21, 2021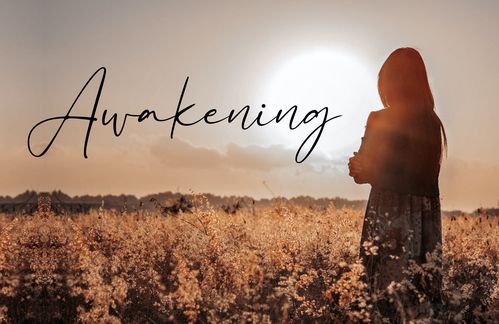 Tuesday – September 21st – 1 Timothy 5:11-16 -----

5:11 But refuse the younger widows; for when they have begun to grow wanton against Christ, they desire to marry,
12 having condemnation because they have cast off their first faith.
13 And besides they learn to be idle, wandering about from house to house, and not only idle but also gossips and busybodies, saying things which they ought not.
14 Therefore I desire that the younger widows marry, bear children, manage the house, give no opportunity to the adversary to speak reproachfully.
15 For some have already turned aside after Satan.
16 If any believing man or woman has widows, let them relieve them, and do not let the church be burdened, that it may relieve those who are really widows.


The Daily Walk Bible inspirational thought for today:
THOSE WHO SEE GOD'S HAND IN EVERYTHING CAN BEST LEAVE EVERYTHING IN GOD'S HAND.

Good Tuesday to you! Another awesome start to this amazing week. Our inspirational thought for today has a sense of Proverbs in its wisdom. As I read the words my mind begins to reflect on how I actually address decisions in my life. Admittedly, I tend to like to control most of the events and activities in my like, from the everyday small routines all the way to the major decisions. An outside observer would probably say that I often get in God's way when I try to implement my controlling action. Point taken! From now on I will celebrate those things in God's hand, and lean to patiently wait for God to give me next step directions. How about you?

In our pick verse for today Paul concludes his instructions to Timothy on the church's responsibility to widows within their community of faith. Again, Paul is aware of the extremely limited resources available to the church in Ephesus and is attempting to help define the standard of care on behalf of widows. To help create a beginning point for Church provided assistance, Paul, in our verses yesterday, drawing from an existing Jewish custom, established an age of 60 for support. Today, he adds that younger widows are to be excluded from support because if they remarry, they will then be forced to break their commitment of service within the church. Paul is also concerned that the potential spiritual immaturity within some younger widows leaves them more vulnerable to temptations from Satan who might be more easily influenced by their pagan neighbors. Paul concluded his thoughts by encouraging any family that has sufficient means of support should extend assistance to widows within their own family ahead of the church stepping in with assistance. As I try to connect Paul's culture of 2000 years ago to our culture today dealing with its own limited resources. I think I am hearing Paul say that the church needs to act in such a way that through our acts of assistance we do not inadvertently create a co-dependency situation. What are your thoughts?

Blessings
Pastor Jim
Wednesday – September 22nd – 1 Timothy 5:17-18

*Tyndale. The Daily Walk Bible NLT (Kindle Location 50316). Tyndale House Publishers. Kindle Edition.