Wednesday September 22, 2021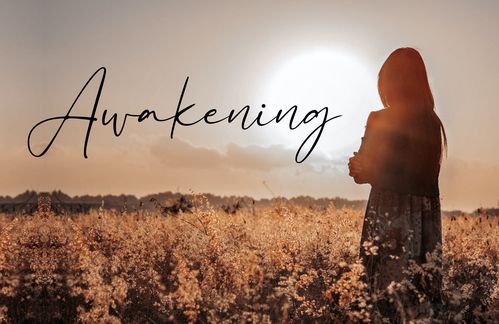 Wednesday – September 22nd – 1 Timothy 5:17-18 -----

5:17 Let the elders who rule well be counted worthy of double honor, especially those who labor in the word and doctrine.
18 For the Scripture says, "You shall not muzzle an ox while it treads out the grain," and, "The laborer is worthy of his wages."

The Daily Walk Bible inspirational thought for today:
SOME PEOPLE DREAM OF WORTHY ACCOMPLISHMENTS, WHILE OTHERS STAY AWAKE AND DO THEM.*

Welcome to Wednesday and the first day of autumn. Yes, we are passing through another seasonal transition today. The sights, sounds, smells, and senses of summer are now just a memory for our future recall. Ahead of us are the many traditions of cooler days, chilly evenings, falling leaves, bon-fires, and fitting in holiday gatherings on our already busy schedules. As I wrote these last two sentences, I was wrestling with the inspirational thought today and how it seems to fit for me in and through times of transitions. I am convinced God is a God of doing and not just a God of dreaming. Our "Awakening" series is a great reminder that we should never be willing to be content with the current pace or progress of our spiritual journey. An awakened disciple, with God's direction and approval, should always be busy transitioning dreams into actions. What have you been dreaming that God is now ready for you to act upon?

In our pick verses today, Paul transitions to a new topic to add to Timothy's learning curve. Paul is now establishing the standard of practice on behalf of church leadership. Faithful church leaders, in this case identified as "elders", should be supported, and appreciated for their efforts. Paul must have sensed, or even experienced, that too often elders can be the targets for criticism because some members of the congregation may have set unrealistic and unspoken expectations. Preaching the word and teaching are typically the roles of elders in the church. Preaching is proclaiming the Word of God and confronting listeners with the truth of scripture. Teaching is explaining the truths contained within scripture by helping learners understand difficult or confusing passages. Both preaching and teaching are intended to help believers to fully apply God's word to their daily lives. Who has been a preacher or teaching in your life that has impacted your faith journey?

Blessings
Pastor Jim
Thursday – September 23rd – 1 Timothy 5:19-21

*Tyndale. The Daily Walk Bible NLT (Kindle Location 50372). Tyndale House Publishers. Kindle Edition.