Saturday September 25, 2021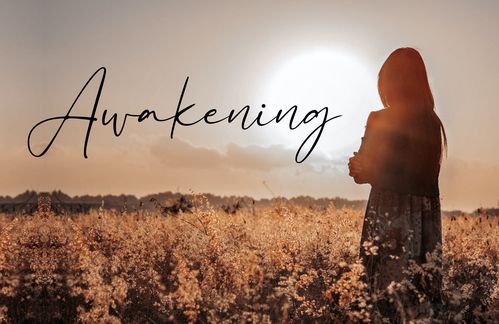 Saturday – September 25th – 1 Timothy 6:1-2 -----

6:1 Let as many bondservants as are under the yoke count their own masters worthy of all honor, so that the name of God and His doctrine may not be blasphemed.
2 And those who have believing masters, let them not despise them because they are brethren, but rather serve them because those who are benefited are believers and beloved. Teach and exhort these things.

The Daily Walk Bible inspirational thought for today:
TODAY'S PREPARATION DETERMINES TOMORROW'S ACHIEVEMENT.*

Good Saturday to you! We have again arrived at our first fall weekend in 2021. And we are moving into the third weekend of our church-wide study and teaching series – "Awakening". I hope you are finding time to pray for God to awaken you to a powerful movement of the Holy Spirit in your life. And that you are praying that as each of us experience an awakening we will then fold all of hearts together into a powerful reveal within SunRise and ultimately out into our local communities. Christians are called to be earthly representative of the Kingdom of Heaven, and to share Jesus with those we connect with throughout our lives. When we are awakened by the Holy Spirit, our witness becomes a priority, and our lives are filled with a new sense of conviction. And that my friends sure sounds very exciting!

Today we begin the last chapter in Paul's first letter to Timothy. Today Paul speaks into the appropriate Christian relationship between masters and slaves in his day. In Paul's day there was a great social and legal gulf separating masters and slaves. But for Christians in the first century, masters and slaves became spiritual equals, brothers and sisters together in Christ. Paul did not speak outright against the institutions of slavery that was so deeply in grained into the culture of his day, but he gave guidelines for the interaction between Christian slaves and Christian masters. His counsel for the master/slave relationship can be applied to the employer/employee relationships today. Employees should work hard, showing respect for their employers. In turn, employers should be fair, honest, and respectful of their employees. Our work ethic and work relationships should reflect our faithfulness to and love for God.

Blessings
Pastor Jim
Sunday – September 26th – 1 Timothy 6:3-5

*Tyndale. The Daily Walk Bible NLT (Kindle Location 50661). Tyndale House Publishers. Kindle Edition.