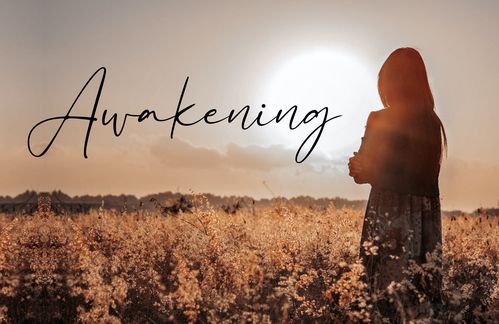 Friday – October 1st – 1 Timothy 6:13-14 -----

6:13 I urge you in the sight of God who gives life to all things, and before Christ Jesus who witnessed the good confession before Pontius Pilate,
14 that you keep this commandment without spot, blameless until our Lord Jesus Christ's appearing,

The Daily Walk Bible inspirational thought for today:
YOU CAN NEVER STARVE THE PERSON WHO FEEDS ON GOD'S PROMISES.*

Welcome to another awesome Friday and to the first day of the great month of October. As this week winds down, I hope you have a lot to be thankful for this week and are feeling uber blessed by God. This weekend signals the final official teaching in our "Awakening" series and launches the final gatherings of our church wide study small groups. I hope you have been experiencing an "awakening" in your spiritual life and that you are being moved to fully embrace the work God is doing in and through SunRise. I would love to hear how the Holy Spirit has "awakened" you to new insights as a follower of Jesus.

In our pick verses today, we are focusing on a two-part teaching by Paul that is instructing Timothy in church leadership and personal discipleship growth. Paul draws upon the well-known story of Jesus before Pilate to use as an encouragement to strengthen Timothy's resolve in times of personal challenges or church struggles. This same remembrance of the depth Jesus would go in enduring pain and suffering for the sake of the Gospel can also provide encouragement to us in our daily struggles. Paul also instructs Timothy to be diligent and focused on believing the unchanging truth of the Gospel, and to live his life according to the gospel's teachings. We will never go wrong when we follow the example and the teaching of Jesus. We may not always win friends or influence enemies but living as a fully committed follower of Jesus has never been found on the list of easy and comfortable things to do in life.

Blessings
Pastor Jim
Saturday – October 2nd – 1 Timothy 6:15-16

*Tyndale. The Daily Walk Bible NLT (Daily Walk: Full Size) (Kindle Location 51326). Tyndale House Publishers. Kindle Edition.