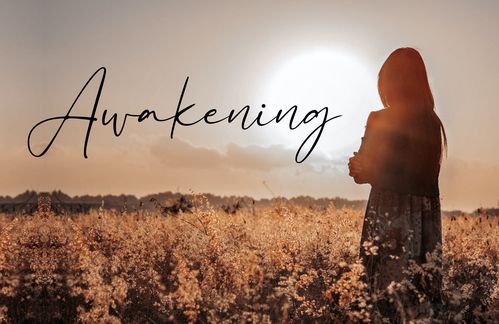 Sunday – October 3rd – 1 Timothy 6:17-18 -----

6:17 Command those who are rich in this present age not to be haughty, nor to trust in uncertain riches but in the living God, who gives us richly all things to enjoy.
18 Let them do good, that they be rich in good works, ready to give, willing to share,
19 storing up for themselves a good foundation for the time to come, that they may lay hold on eternal life.

The Daily Walk Bible inspirational thought to ponder for today:
HAS YOUR FAITH LOST ITS WONDER? HAVE YOU TAKEN YOUR EYES OFF OF HIM WHO IS TRULY WONDERFUL?*

Happy and healthy Sunday to you! Today is certainly a day of worship and a day of wonder. We have the opportunity to halt our busy life schedules and take time to spend with God within a community of believers. Both in-building worship and online worship provides the community setting that all followers of Jesus need in order to be encouraged for the week ahead. Today's "Awakening" message is powerful and on-point to stir our souls to be all we can be for the Kingdom of Heaven. What a great way to kick off this first Sunday in October.

In our pick verses today, Paul gives instructions to Timothy on how those with wealth should approach proper use of this blessing from God. Frist, Paul warns of the twin perils of worldly wealth – pride and excessive dependence on possessions. As believers our only true security is in God, the source of all wealth. In the last two verses Paul gives positive instruction to show how wealth can be used to benefit kingdom work. Christians should use their wealth to do good by helping those in need and by supporting worthy causes. One of our personal discipleship growth goals should be to intentionally cultivate a generous spirit of giving. To be rich in good works is the best investment "for the time to come" because it will pay eternal dividends in Heaven. Such unselfish giving is the proper way for all Christians to demonstrate that they have a faith in Christ that leads to life eternal.

Blessings
Pastor Jim
Monday – October 4th – 1 Timothy 6:20-21

*Tyndale. The Daily Walk Bible NLT (Daily Walk: Full Size) (Kindle Locations 51727-51728). Tyndale House Publishers. Kindle Edition.