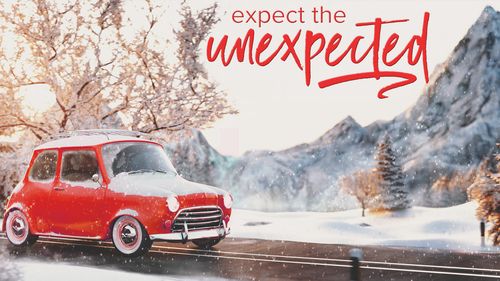 Monday – November 22nd – Titus 1:16 -----

1:16 They profess to know God, but in works they deny Him, being abominable, disobedient, and disqualified for every good work.

The Daily Walk Bible inspirational thought for today:
OUR FRIENDS TAKE US TO THE GRAVE AND LEAVE US THERE, BUT GOD WILL NOT.*

Hello Monday. Wow a new week and a week which includes the opportunity for Thanksgiving Day celebrations. Today also starts the lead in to a new teaching series that launches the beginning of Advent next weekend. For this Christmas season at SunRise, we will discover what it means to "Expect The Unexpected". The series will focus on how the events leading up to the birth of Jesus were surrounded by the unexpected. What would qualify as "unexpected" for you this Christmas season?

In our pick verse today, we close out this first chapter of Titus and Paul's rebuke of the false teachers in the church. The good works of a righteous person reflects the sincerity of their faith and commitment to Jesus. On the other hand, when our actions contradict our words there is deception and falsehood. God enables those in right relationship with Him both to do good works and to minister to others. However, the impure are "disqualified" from doing either. Even their apparent good works spring from sinful motives and hidden agendas. We may successfully hide the intent of our actions from others, but nothing is hidden from the eye of God.

Blessings
Pastor Jim
Tuesday – November 23rd – Titus 2:1-5

*Tyndale. The Daily Walk Bible NLT (Kindle Location 61474). Tyndale House Publishers, Inc.. Kindle Edition.