Tuesday November 23, 2021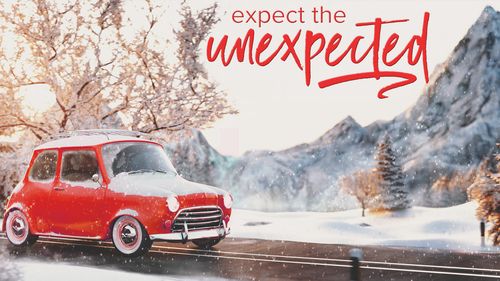 Tuesday – November 23rd – Titus 2:1 -----

2:1) But as for you, speak the things which are proper for sound doctrine:

The Daily Walk Bible inspirational thought for today:
IT TAKES TWO SIDES TO MAKE A LASTING PEACE, BUT IT ONLY TAKES ONE TO MAKE THE FIRST STEP.*

Good Tuesday to you! As we inch closer and closer to Thanksgiving Day gatherings, our inspirational thought is a gentle reminder of the importance of getting along with both family and those in our faith community. I long ago discovered that not every family is excited or even suited to be crammed together in some combination of a living room/dining room/kitchen for the purpose of being thankful. I am pretty sure almost every family has "history" that contributes to awkward or uneasy feelings amongst family members. Our calling as a fully committed follower of Jesus is to do our best to heal wounds and take responsibility for part in fractured relationships. Yes, it takes two to create peace, but someone needs to take the first step to start the process of reconciliation. Will that be you this week as we prepare to give thanks with a grateful heart?

In our pick verses over the next few days, Paul begins teaching on the importance of and how to ministry to people within the church community. Paul believed that members of the church were called to aspire to a higher level of both grace and commitment to other believers in the faith. Believers are defined as sinners who have accepted Jesus into their lives and have, through the power of the Holy Spirit, committed to a life void of sin and resistant to temptation. Paul stressed the importance of believers being transformed from their old sins and into a life lived for Jesus. The standard for a believer, regardless of their geographical location, was exceedingly highly then the not-yet-believers in their town or community. The conduct of Titus must contrast sharply with that of the false teachers who were active in the church. Paul instructs Titus to lean into sound, tested, and proven doctrines of the faith as the best antidote to overcomes the errors being suggested by those opposed to the truth of the Gospel. Once, again Paul sternly warns Titus, as well as all who read this book, that time spent in reading, studying, and discussing God's word is never wasted and provides the foundation for our faith when times of testing come our way.

Blessings
Pastor Jim
Wednesday – November 24th – Titus 2:2-5

*Tyndale. The Daily Walk Bible NLT (Daily Walk: Full Size) (Kindle Location 61581). Tyndale House Publishers. Kindle Edition.